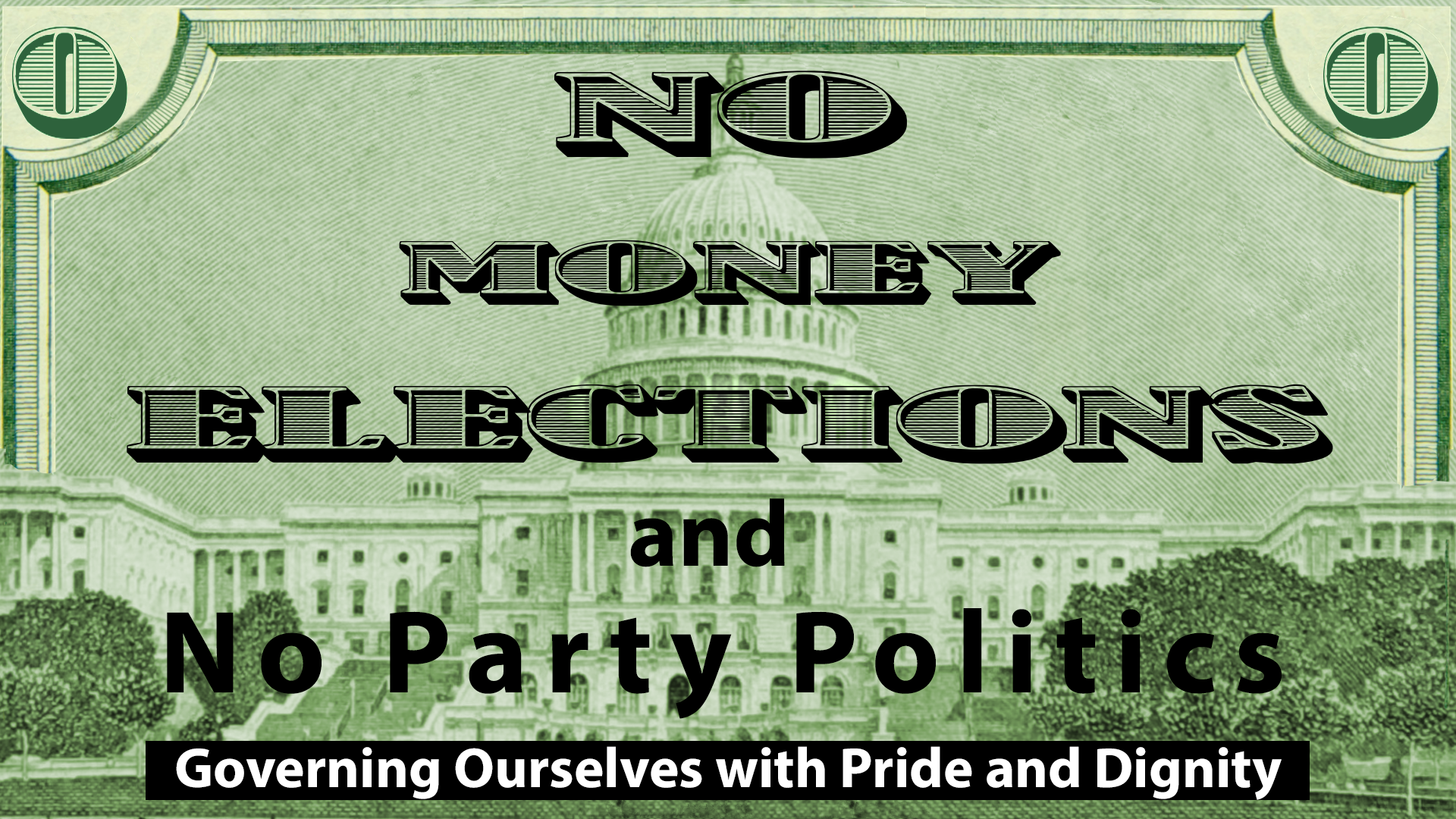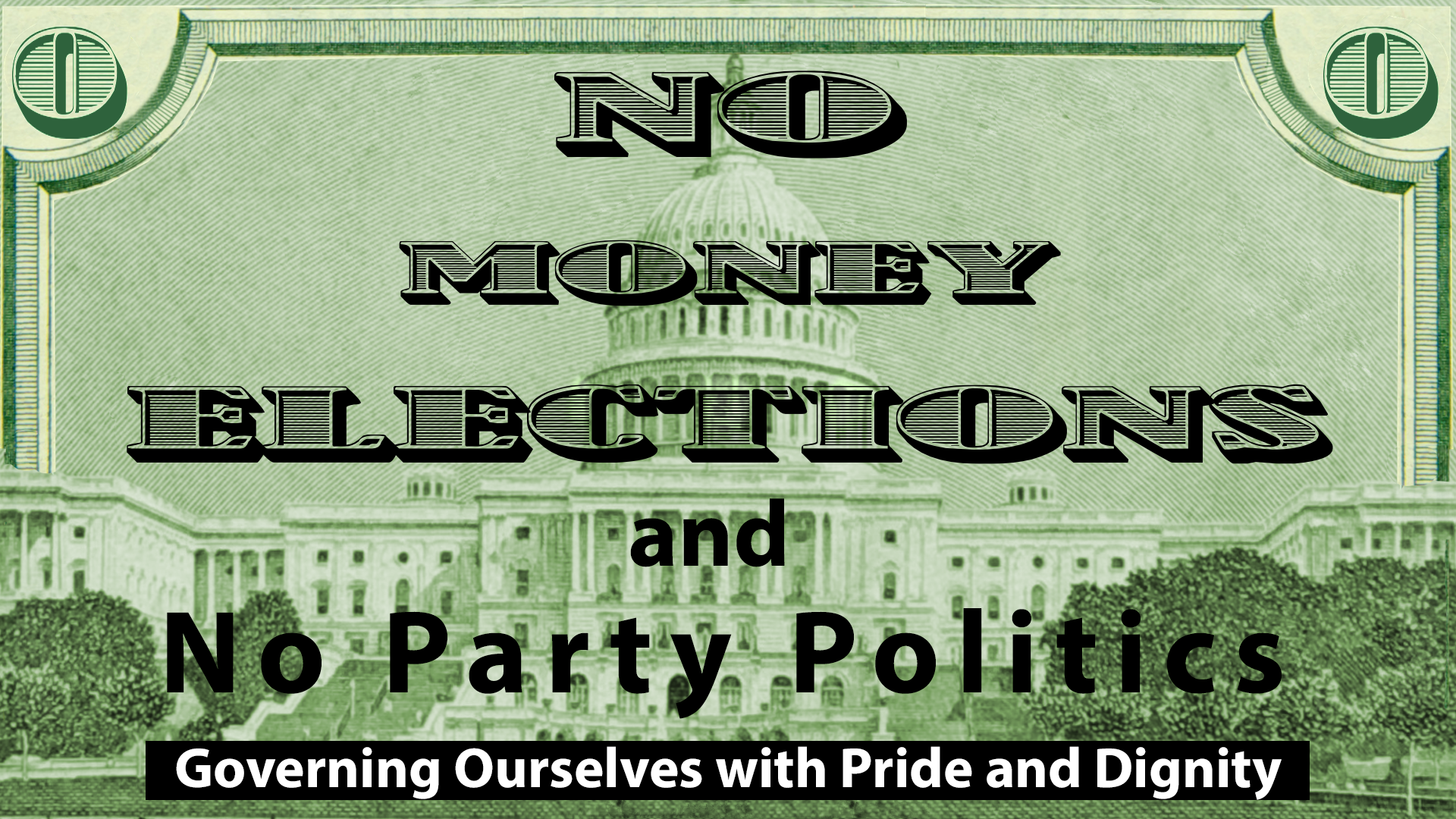 Peaceful Political Revolution
With a
Constitutional Amendment Solution
YOU have the POWER: 
• To completely prohibit private money funding of our public elections.
• To end the Parties' undue monopoly. We citizens choose our candidates democratically.
HOW?
By exercising your First Amendment guaranteed right to petition the government. Simply mail, or better, hand your petition to your two representatives in your state legislature.
NO MONEY ELECTIONS
No donations. Ever. But your petition is needed.